When I joined Twitter in college, one of the first communities I joined was #agchat. Here was an online group of people in agriculture, coming together once a week to talk about different topics related to food and farming. Out of that experience, I made some amazing friends, got to travel to new places, and had one of my first event planning gigs.
After I graduated, I became less and less involved with #agchat – mostly because, when I moved to Minneapolis for work, I felt less and less connected to the agricultural world that I grew up in. It was a community I was familiar with, but really no longer felt a part of. When I stopped participating, though, my Twitter activity overall became almost non-existent.
About six months ago, I found myself wanting to find that bond of community online again. I started posting on Twitter. I started following people. I started reading and sharing interesting articles. But I was still flying solo in a world that thrives on making connections.
Then, I found #bufferchat.
#bufferchat is run by (not surprisingly) Buffer — a start-up company that creates software for scheduling social media posts. I stumbled upon them in a Fast Company article and was intrigued by what they are trying to do as a transparent company with no managers and positions like "Happiness Heroes." I set up an account and gave them a follow on Twitter. I figured that's where it would end. However, #bufferchat turned a random follow into full-fledged engagement.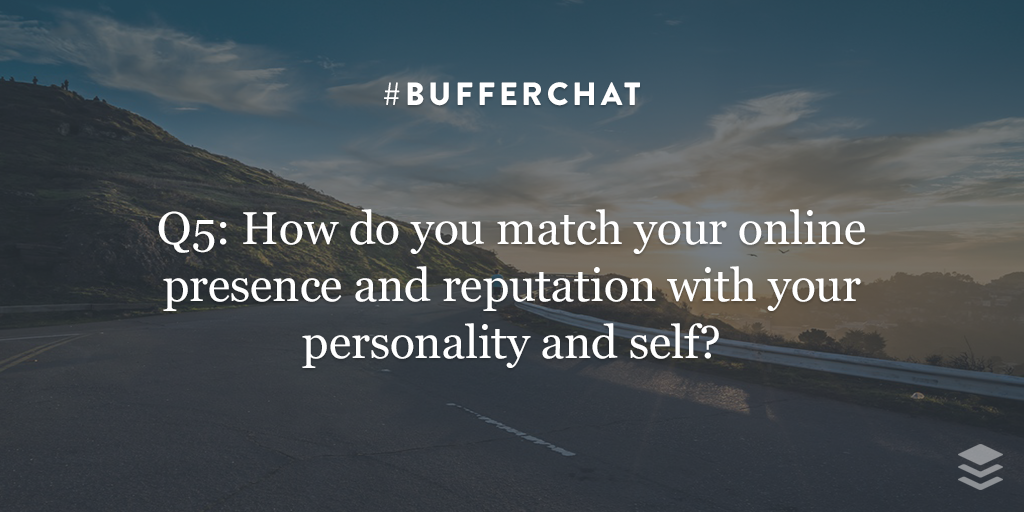 Similar to #agchat, #bufferchat is a weekly discussion on Twitter where thousands of people from around the world come together to talk about the week's topic. Last week it was about building your reputation online. The week before that it was about using digital tools to stay organized. It's always facilitated by the Buffer team (and sometimes there's a special guest), but it's not marketing spin. It's a true discussion. It's fast-paced. It's engaging.
And it's my favorite part of Wednesdays.
Just like I'd felt with #agchat, #bufferchat has helped me re-discovered the purpose of a social media tool like Twitter. It's there to facilitate conversations, to help make connections with others, and – just maybe – create a community where you can build true relationships.
Hope you stop by for #bufferchat some time. There's a great group just waiting to say 'hi'.